In episode 39 of Fresh Tracks entrepreneur, publicist, and publisher of Strictly Marketing Magazine Kerry Heaps shares her insights on how you can grow your business with publicity. Kerry shares that experience with the media is a journey and you don't usually start at the top! There are, however, some places where it's easiest to get started and build your experience and confidence. Kerry shares the 5 steps everyone should follow when building their brand with publicity.
Finding media to feature you can easily become a major time suck! Kerry shares several best practices to help you make the most of your time and make the experience good for both you and the media outlet. The goal of publicity is not just to get interviewed or to have your article/blog post picked up. The goal is leads and have business results. Kerry shares insider secrets to getting the most from each interview you do – and even provides tips on how to get asked to come back!
Show Notes
2:20 – Best place to get started
4:40 – How to come up with topics to speak on
7:50 — The best way to approach a journalist
11:00 – Should you have a call to action when you are interviewed?
13:45 – The most time consuming part of publicity
19:15 – When it's appropriate to follow-up, and when it's definitely not
23:00 – The best types of media for most of us to start with
27:45 – The number one thing you can do to set yourself apart from others
32:00 – How to genuinely build a relationship with the media
34:00 – What you absolutely must have on your website to succeed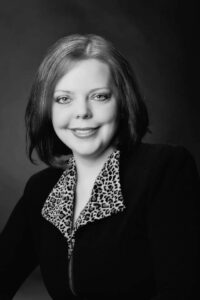 About Kerry Heaps
Kerry Heaps is the Founder and President of Kerry's Network, Inc., a marketing organization that provides Business-to-Business Marketing services. She is also the host of Strictly Marketing Talk Radio and publisher of Strictly Marketing Magazine. The magazine has recently spun off an online community for Strictly Women in Marketing, for Women (and Men) looking to gain more media exposure. Kerry also has part ownership in other businesses in the fashion and beauty industry. Her passion is to help other Entrepreneurs with their marketing efforts to continue their dream of running a successful business.
Kerry has an extensive background in Sales, Networking, Recruiting, and Training. She is a former Model who specialized in Trade Show and Print work. She is also an experienced judge on the beauty pageant circuit. Kerry has interviewed celebrities such as Co-Host of Shark Tank, Barbara Corcoran, Author Larry Winget, Former Miss West Virginia and QVC Talk Show host, Kim Parrish and many more successful business entrepreneurs.
Strictly Women in Marketing (SWIM) http://www.strictlywomeninmarketing.wildapricot.org
Strictly Marketing Magazine & Talk Radio: http://www.strictlymarketingmagazine.com