Episode 19 – Today we speak with Laura West, founder of The Center for Joyful Business. Laura shares why it's important to build your business from the inside – out, starting with yourself and why being happy and feeling fulfilled in your business makes you more likely to be creative, confident and innovative. Ultimately in a better place to serve your clients powerfully. Laura also provides techniques for settling yourself down and grounding you as well as tips for getting the inspiration flowing at the same time.
Laura shares insights into how to be more creative in business as well as what kind of results you can expect when you have fun while working. When you remember to have fun and bring passion and excitement to your work, you get dramatically different results than if you just check something off a list! Whether you consider yourself creative or not, knowing how to focus on moving forward in your business, being authentic, and still remembering to have fun will add more money and ultimately more fulfillment to your life.
Show Notes
1:00 – Laura's journey from VP of marketing to creator of The Center for Joyful Business
2:55 – Why it's important to grow your business from the inside out
6:58 – Laura's tips for keeping fun and playful energy in your business
10:00 – Your most precious resource in your business – it might surprise you!
12:23 – The 5 energies that are your creative energies in business. Why managing them is important before doing any marketing strategies.
17:11 – Tips for shifting your energy, kicking in the idea flow and being more creative
20:45 – How to get yourself into the flow and produce better quality results
23:15 – Why being authentic is important to getting in the flow, attracting ideal clients, creating products.
About Laura West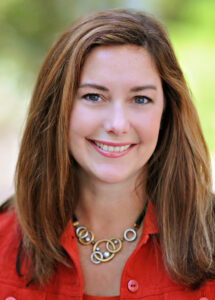 Laura West is a Passionista for creativity in your business & life! As a Creative Business Coach, author, speaker and InfoDoodle Artist she has helped 1000s of entrepreneurs discover their passion and creativity and to create successful businesses that they can't imagine doing anything else!
She is the author of the Joyful Business Guide, creator of the popular 30 Day Passion Project and has developed products, workshops and retreats for the last 15 years for creative women entrepreneurs.
To find out more about her programs, products, teleclasses and retreats by the sea go to her website at: www.JoyfulBusiness.com