In episode 77 of Fresh Tracks I speak with Jason Lauritsen about Social Gravity and the Natural Laws of Relationships. We start by discussing the role intentionality plays in relationships and how that is different than manipulation. There is great power in setting an intention when building new relationships and Jason shares with us how to set intentions and give us examples of good intentions vs bad intentions.
Jason shares his number one way to build strong relationships as well as the number one mistake people make when meeting others that sabotages their ability to connect in an authentic way. The truth is that relationships develop one person at a time and taking the time to choose your relationships one by one, rather than accelerating it in a mass setting, is a key to achieving your goals in business and in life. Finally Jason discusses the concept of social capital, which is the value that we have access to in our lives because of the relationships we have with others.
Show Notes:
5:35 – The role intentionality plays in relationships
12:30 – Your peer group and the role in plays in your growth
16:50 – What to do if you don't have a natural connection with people in key roles professionally
20:45 – 2 Tips for building strong relationships when you are shy
26:10 – What is social capital and how do you build it?
27:45 – Common mistakes to avoid when building intentional relationships
32:00 – How to extend social media relationships into the real world
36:00 – The impact of social gravity
About Jason Lauritsen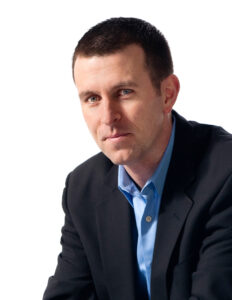 Jason Lauritsen a keynote speaker, author and advisor. He is an employee engagement and workplace culture expert who will challenge you to think differently.
A former corporate Human Resources executive, Jason has dedicated his career to helping leaders build organizations that are good for both people and profits.
Most recently, he led the research team for Quantum Workplace's Best Places to Work program where he has studied the employee experience at thousands of companies to understand what the best workplaces in the world do differently than the rest.
Jason is the co-author of the book, Social Gravity: Harnessing the Natural Laws of Relationships. Connect with Jason at www.JasonLauritsen.com.