In episode 76 of Fresh Tracks I speak with transformational psychologist and author Deb Silber about betrayal. When we are betrayed it hits us at a very deep, core part of ourselves and shatters our trust. When experiencing a betrayal, either in your personal or professional life, it's imperative to process and heal rather than push down the emotions and forge on. Debi shares with us the five stages of healing from betrayal as well as the value of discovering the lessons that are there to be learned when you are betrayed. Both are instrumental in growing through this experience rather than having it ruin you.
A betrayal hurts so much because it is intentional. We are forced to face the fact that someone close to us put their needs above ours. Initially, survival instincts and strategies take over and we function on autopilot. In this week's Fresh Tracks we examine why many people get stuck in survival mode rather than heal and move into the growth phases we are designed to experience. Making meaning of the experience allows you to heal, learn the lesson you are charged with learning, and become the stronger and more resilient person you are meant to be.
Show Notes:
4:15 – Recognizing post-traumatic betrayal
6:45 – Taking yourself from betrayal to transformation
10:00 – Why do betrayals keeps happening?
12:45 – How betrayal often drive us towards spiritual exploration
14:45 – Why we frequently don't heal from betrayal
18:15 – The place most women get stuck when healing from betrayal
23:15 – How to recognize if you have post-betrayal symptoms
26:45 – Are there things you can do to prevent betrayal?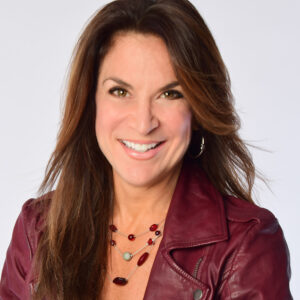 About Debi
Dr. Debi Silber, founder of The PBT Institute, is a Transformational Psychologist and a health, mindset, and personal development expert. She's an award-winning speaker, coach and author of the Amazon #1 Bestselling book: The Unshakable Woman: 4 Steps to Rebuilding Your Body, Mind and Life After a Life Crisis, The Unshakable Woman.  Debi has contributed to FOX, CBS, The Dr. Oz show, TEDx, The Huffington Post, Shape, Self, Health, Working Mother, Forbes, Psychology Today, WebMD, Ladies Home Journal, Woman's World and Glamour, amongst others. Her doctoral study led to two discoveries around how women experience and heal from betrayal. Based on her findings, along with 27 years of health, mindset and lifestyle coaching, she's created a proven approach to help women heal (physically, mentally and emotionally) from a life crisis, specializing in betrayal.