Episode 22 –Alexis talks about what it means to be a leader as an entrepreneur and recognizing the importance of the impact we have on changing the lives of others. Leadership of self is an important place of consciousness and as a leader of self you are truly the embodiment of what you stand for. By walking your talk you are being a leader of what you believe and you doing so allows others to do the same.
Understanding ourselves, pushing ourselves, and living the life we choose to is what makes us leaders. Alexis shares that starting a business is an evolution, and if you are not sure about who you are and what you stand for the best thing you can do is start taking action and be in relationship with others. It's the best way to learn about yourself and what you stand for. Go out and create different experiences and engage in conversations is a great way to develop into the leader you are born to be.
Alexis also shares how confidence presents in our physical body. Women pull their confidence from their body, men from their knowledge. Because we are judged so much by our bodies many women have a difficult time feeling worthy because we aren't dealing with the shame we may feel of our bodies. Finally Alexis discloses what's really happening when you feel like you are an outsider looking in – and what to do about it.
Show Notes:
1:30 – Alexis's journey from forensic social work to entrepreneur.
5:40 – What it really means to be a leader. Being the embodiment of what you stand for.
8:20 – What to do if you're not sure of your purpose
12:15 – How to develop rock solid confidence and trust in yourself as a leader and a business owner
13:26 – Body image and the shocking role it plays in your confidence
16:29 – Recognizing your confidence or lack thereof
25:10 – How to know when it's time to get deep healing when you are stuck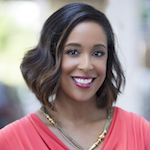 About Alexis
Alexis Logan helps high level conscious leaders and change-makers increase their visibility, income, and impact. The founder of Soulful And Wealthy, she's helped some of the most successful thought leaders and coaches increase their self-worth and confidence to become the hottest leaders in their industries.
Trained as a forensic social worker, Alexis gets to the root of things quickly so her clients handle the real issue standing in the way of their success. She'll share her simple strategies to up-level your mindset, embody your true strength, and become the leader you were born to be.
www.alexiselogan.com