In episode 40 of Fresh Tracks we have author and money coach Rev. Karen Russo. Karen shares her insights on making money and reveals why some of us struggle to accomplish our financial goals and others don't. Did you think starting your business would change your financial picture? Karen's says tapping into your unlimited abundance calls for a little bit of courage and recognizing the importance of being able to give and receive. Understand that each person is a center for prosperity – even you – and your job is to know this and remove beliefs that prevent that flow of money from coming to you.
You may have heard that you have to be a generous giver to be a generous receiver. Karen shares that giving includes giving your attention to your money and not hiding from it and shares some best practices on how to incorporate this into our daily lives.  In this week's show we talk about the importance of including money in your spiritual practice and not separating it into a stand-alone section of our life. Money is energy and knowing that we are the ones that infuse money with meaning (good or bad) can provide some insight into the prosperity or struggle you are currently experiencing. Money is a magnification of how you are being.
Show Notes:
2:35 – Why shying away from talking about money isn't serving our life
4:12 – How your past money baggage may be stopping you from growth
7:40 – The role material channels play in money security
11:50 – Being a leader of your money – Money Monday and Faithful Friday
13:10 – Knowing your why and the role it plays in making money
17:00 – Why giving is so important in business
21:50 – The feminine energy of receptivity and how to consciously balance it in life
24:30 – The nitty gritty of process measures and results measures
27:25 – The one thing many people miss when it comes to making money
About Karen Russo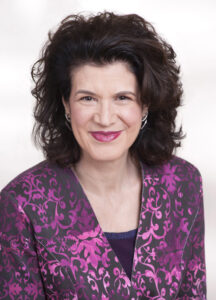 Karen Russo is the creator of the Money Keys and a favorite speaker for ewomen, NAWBO and Holistic Chambers across North America.  Karen leads a global community where creative professionals, business owners, coaches, and spiritual seekers engage in weekly prosperity practices to lead money lives that are peaceful, creative, generous, prosperous and free!
Karen is the award-winning author of The Money Keys: Unlocking Peace, Freedom and Real Financial Power, and the brand new Grow Yourself, Grow Your Wealth: Prosperity Practices for Faith and Focus.  She's endorsed by her teachers Dr. Michael Bernard Beckwith, Katherine Woodward Thomas, and T. Harv Eker.
Karen shares from over 25 years of study and success as a top-selling salesperson, an acclaimed corporate leadership trainer, a Columbia University MBA in finance and an ordained minister with the Centers for Spiritual Living.
With a special passion for helping women to value both feminine and masculine approaches to building and enjoying wealth, Karen was honored to be selected to contribute a provocative chapter to Think and Grow Rich for Women, collaborating with best-selling author and financial literacy legend Sharon Lechter and the Napoleon Hill Foundation.