Feeeling drained from the continued stress of the coronavirus and other world events? Many are unsure they can keep it together, let alone move forward in their life over the next few months. In this episode of Fresh Tracks, author and healer Cyndi Dale talks with us about our energy and the role it plays in our health. She specifically specializes in healing our energy from trauma, stress and chronic illness. What does it mean to care for our energetic, physical and psychological self during this stressful time? And what factors play a role in our energetic health?
Cyndi talks to us about why it's easier to deal with new stressors when not dealing with old stressors. She also shares specific tips for how to be aware of who's stress we are actually holding. Is it your stress? A family member's? An ancestor? Trauma prompts us to ask questions that we need to ask our self before we die. Cyndi helps us make the most of this time in our lives and provides tons of advice on how to heal old wounds so we can powerfully handle today's stressors.
Show Notes:
4:30 – How to avoid slipping into hopelessness.
8:55 – What spiritual questions are we prompted to answer before death?
12:45 – Tips for handling stress – it starts with identifying what is yours.
17:00 – Is this your energy or someone else's?
22:00 – Specific techniques to release stress and trauma.
24:45 – How to recognize when it's time to reach out for help.
25:30 – The powerful rock technique!
27:00 – Creating a physical sacred space in your home.
About Cyndi Dale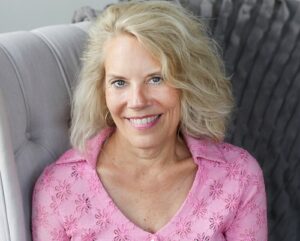 Cyndi Dale is an internationally renowned author, speaker, healer, and business consultant and the author of 27 books about energy medicine, intuition, and spirituality. In addition, she has worked with over 70,000 clients and presented hundreds of seminars and workshops across the Americas and in Russia, England, Wales, Amsterdam, Iceland, Costa Rica, Belize, Morocco, Peru, Scotland, and more. She is also a favored teacher and healer for China, leading in-person and on-line classes, and has been published in over 17 languages.
Her books include The Subtle Body: An Encyclopedia of Your Energetic Anatomy, the winner of four internationally recognized Publisher's Awards. Most recently, her titles include Energy Wellness for Your Pets (2019), Llewellyn's Little Book of Empathy (2019),  Awaken Clairvoyant Energy (2018); The Subtle Body Coloring Book, The Little Book of Chakras, and Subtle Energy Techniques (2017); and Llewellyn's Complete Book of Chakras, the largest compendium of chakra knowledge ever produced (2016). Overall, she seeks to unify the world's most vital spiritual messages, encouraging understanding and community among all peoples.
Her next releases include Energy Healing for Trauma, Stress & Chronic Conditions (Llewellyn, July 2020) and Advanced Chakra Healing, a reissue of a popular book first printed fifteen years ago (Llewellyn, August 2021.)
Her sessions, which involve energy healing and holistic intuitive consulting, earn her referrals from professionals including psychiatrists, medical doctors, and therapists. She continues to hone her ability to help people discover their essential selves so that they can make healthy and positive changes in their lives.
As noted, Cyndi has been trained in several different healing modalities, including shamanism, intuitive healing, energy healing, family of origin therapy, Therapeutic Touch, the Lakota Way, and faith healing.