Episode 79 of Fresh Tracks…
Have you ever thought about the role Grace plays in your life? I hadn't thought much of it before I spoke with John Baldoni, author of Grace: A Leader's Guide to a Better Us. Our conversation led to a deep dive in the meaning and role of Grace in our lives as well as the powerful impact embodying this quality has on you and the lives of people you touch. Ultimately, Grace allows you to be a catalyst for the greater good and to live your life in flow.
John shares that being graceful naturally enhances your ability to cut Fresh Tracks. Grace is not a spiritual or esoteric concept – it is in your actions. Grace happens in the doing and is a state of being, like love or joy. Finally, we discuss the role mercy and forgiveness towards our self plays in being graceful. Take a few minutes and grace yourself with the insight's found in this episode of Fresh Tracks!
Show Notes:
4:30 – A look at what Grace is and why it is a valuable trait for leaders
9:45 – The lens you view life through: abundance or scarcity
11:15 – Generosity. Respect. Action. Compassion. Energy
16:20 – Why helping someone is a generative process
20:30 – The grace in doing
23:30 – The valuable role of trust in the quality of grace
27:00 – How mercy and forgiveness enables grace in yourself
29:00 – Tips for leaning in to Grace when faced with difficult situations
32:30 – Why patience plays an essential role in embodying Grace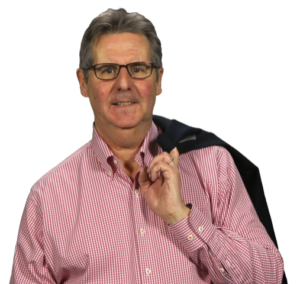 About John Baldoni
John Baldoni is an internationally recognized leadership consultant, coach, and author of 14 books that have been translated into 10 languages.
In 2018 Inc.com named Baldoni a Top 100 speaker and Trust Across America honored him with its Lifetime Achievement Award for Trust. In 2019 Global Gurus ranked him #9 on its list of Top 30 global leadership experts, a list he has been on since 2007.
As a highly sought-after executive coach and leadership educator, he has had the privilege of working with senior leaders in virtually every industry from health care to real estate, packaged goods to automobiles, and finance and technology.
Baldoni speaks widely to corporate, professional, military and university audiences. Mixed with stories of great men and women, and leavened with light-hearted humor, Baldoni dispenses down-to-earth practical advice that individuals can apply immediately.
For more information please visit www.johnbaldoni.com