In episode 56 of Fresh Tracks I speak with Niki Koubourlis, founder of the women's outdoor adventure company Bold Betties. Niki shares her journey of bold adventure, entrepreneurial success, and cutting Fresh Tracks. Niki's journey begins with her making one bold move after another, including a move across continents to Colorado where she knows no one and has no job lined up. Within a few short years Niki has established an outdoor adventure community for women, over 42,000 strong, that reaches all corners of the world.
We discuss the role drive plays in personal success and why being bold is often required to cut Fresh Tracks in your own life. Niki shares insights into the role community plays in the 'chapter B' phase of life and how community can help you through a transformation or tough life event. Using the outdoor experience Bold Betties provides to push your boundaries, many gain the courage to walk into a scary situation in other aspects of their lives that had been holding them back. Be bold and check out this week's show to get the scoop!
Show Notes
1:50 – Niki's personal story going from employee in Abu Dhabi to entrepreneur in Colorado
6:40 – How the Bold Betties experience began
8:53 – Meetups amazing role in Bold Betties phenomenal growth
11:00 – Why Niki took Bold Betties from an ecommerce site to an outdoor adventure company
13:50 — Moving through 'Chapter B'
17:55 – The catalyst of knowing that you are capable of way more than you previously thought
21:00 – Advice for those contemplating taking the leap from employee to entrepreneur
24:15 – Living for a paycheck vs living for your purpose
About Niki Koubourlis, CEO & Founder, Bold Betties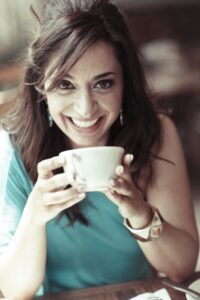 A bold woman with an adventurous story to tell, Niki inspires entrepreneurs, professionals, and the average Jane to find out what they're passionate about and actualize their aspirations.
Up until 2012, every major life decision Niki made was motivated by a desire for security: the career she chose, the schools she went to and the man she married. But she wasn't happy. In a quest to find purpose and passion, she left behind her job and her marriage, and moved to Colorado where she began trying new things, seeing new places and making new friends. That's where she got the idea to start a business doing what she loves – helping women encounter the outdoors.
Providing a fresh outlook on embracing life as an entrepreneur, Niki now leads an e-commerce startup, Bold Betties, where she focuses on eliminating the barriers of entry to adventure travel and outdoor recreation and building a community of women to share adventures together.
A veteran executive in the real estate investment industry, Niki holds an MBA from The University of Chicago's Booth School of Business and B.A. from Washington State University.
Save
Save
Save
Save
Save