Episode 30 – In this week's show Kathleen Gage shares her insights on business building, and attracting high-level clients. Kathleen also reveals her secrets to creating a variety of income channels and information products that helped put her business on the map. Recognizing when to let go and what skills to use to make decisions are important factors to success Kathleen shares in this week's show. What's the difference between letting your ego make important decisions vs learning from the tough experiences we have in business? The answer might be tough for some to swallow!
This inspirational powerhouse has not only been in business for over 20 years, but ran her first marathon for her 61st birthday! She shares the many dangers to running your business in a vacuum – a mistake many new entrepreneurs make. Also the time and place to make a stand for what you believe in and why it's uber important you get comfortable with your beliefs. Kathleen shares with us her opinion of the most spiritual thing you can do – the answer might not be what you think! Abundance, the importance of following both the Universal and man-made laws, and understanding when and how to grow are all discussed on this week's show.
Show Notes:
2:00 – How to know when to stay the course and recognize when something is not working
5:02 – One of the biggest keys to Kathleen's success – it just may surprise you!
6:27 – Why being seen is so important and the dangers of playing a small game
10:24 – What you need to do today to attract Nordstrom level clients
12:00 – The most spiritual thing you can do
15:30 – Following the man-made laws as well as the Universal Laws
18:45 – Kathleen's secret to creating several income channels and information products
22:00 – Tips for breaking out of stagnation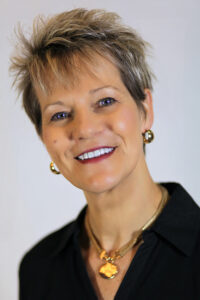 About Kathleen Gage
The "no-nonsense, common sense" marketing strategist and product creation specialist. She has owned and operated her business consulting firm since 1994.
Kathleen helps entrepreneurs and "bona-fide experts" package their expertise into money making products and services designed to make a positive different in the world. Her clients are driven by making a difference through their own unique voice.
Although Kathleen Gage is best known for her no-nonsense approach to life and business, when not working with clients, creating information products, writing books or speaking on the platform, Kathleen can be found training for a marathon, walking her dogs, working in her many flower gardens, feeding her horses or playing a fierce game of cards.
Her passion and mission are fund raising and increasing awareness for horse and dog rescue organizations.