In episode 67 of Fresh Tracks I speak with leadership consultant, speaker, and best-selling author Steve Farber about what it means to be a true leader. His lofty plans to change the world one person at a time through his Greater Than Yourself project are shared, along with the understanding that the highest purpose of our work is the development of other people are all discussed on the show. Steve shares that our ability to shift from a "me" perspective to an "us" perspective changes everything ranging from people wanting to be around us to the respect we receive.
Running your life and your business knowing that we are all connected rather than feeling you are alone effects not only your results but how you feel as a person contributing to your company, society, and your family. Steve shares that life and business are not a win-lose, zero sum game. It's the quality of the relationships we have that are important.
Our ability to create a culture of giving, to facilitate relationships and share knowledge, life lessons, connections and experience are invaluable gifts to share with others. Seeing our world and working with others from a place of giving rather than hording knowledge and information to control and have power over others are just a few of the skills that make you an extreme leader. Check out this week's show and learn the Ultimate Lesson of True Leadership with Steve Farber!
Show Notes:
2:45 – How the greatest leaders become the greatest leaders and do extraordinary things
6:00 – Recognizing your ability to influence people to change the world for the better
9:10 – How to be the kind of leader that people want to be around
11:10 – What can you do to ensure everyone that does business with you will be elevated in their life or their business?
17:00 – Choosing your GTY project
19:40 – The Greater Than Yourself pillars
25:00 – Taking your personal inventory
31:00 – How do you show your clients and others that you love them?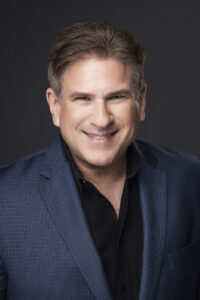 About Steve
Steve Farber is founder of The Extreme Leadership Institute, an organization devoted to changing the world through the cultivation and development of extreme leaders in business, nonprofits, education, and beyond. Listed on Inc.'s ranking of the Top 50 Leadership and Management Experts in the world, and #1 on Huffington Post's 12 Business Speakers to See, Farber is a bestselling author, popular keynote speaker, and a seasoned leadership coach and consultant who has worked with a vast array of public and private organizations in virtually every arena.
For more information, please visit www.SteveFarber.com.